Free Entry at KRIII – 26 March 2023 – 10am – 3pm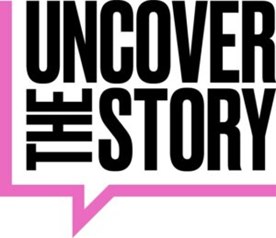 Celebrating English Tourism Week and the Anniversary of Richard III's Re-interment
To Celebrate English Tourism Week and the Anniversary of the re-interment of Richard III, the King Richard III Visitor Centre in Leicester, the place where tourism began, is going to be Free to Enter on 26 March 2023, 10am until 3pm.
Admission is normally £10 for Adults, £5 for Children and £9 for Concessions.
8 years ago on the 23 March 2015, thousands of people began queuing to see Richard III's coffin as it lay in state at Leicester Cathedral prior to the re-interment ceremony three days later.
The day before (22 March) the World's press focussed on Leicester, as millions of viewers watched thousands of people come on to the streets to pay their respects, throwing white roses atop the coffin, as the medieval king's remains passed by on a ceremonial journey from the University of Leicester via the Bosworth Battlefield and the villages of Leicestershire, to arrive at Leicester Cathedral for a Service of Compline followed by three days lying in state.
This Sunday the 26th of March will be the 8th Anniversary of Richard III's re-interment (when he was reburied) at Leicester Cathedral which is currently closed for a £12.7m restoration and transformation project called 'Leicester Cathedral Revealed', and to celebrate the King Richard III Visitor Centre will be Free of Charge for the last day of English Tourism Week 2023.
Mike Denby, Director of Inward Investment and Place Marketing at Visit Leicester said: "The King Richard III Visitor Centre encapsulates the amazing story of the discovery of a lost King in a Leicester car park. It captured the interest of the whole world and to coincide with this anniversary, people are getting an exclusive chance to see it all for free on 26 March."
The King Richard III Visitor Centre allows limited numbers of visitors to enter every half an hour, from 10am until 3pm, to ensure all visitors have an award-winning experience, so please be prepared to have some queuing on the day and that entry late in the day may not be guaranteed.
–ENDS–
Free entry at King Richard III Visitor Centre in Leicester on 26 March 2023
Background Information
King Richard III Visitor Centre
The Centre opened in July 2014 and tells the story of King Richard III's life, death and the remarkable search, discovery and identification of the remains found under a car park in Leicester in August 2012. Built within a Victorian Grammar School adjacent to King Richard III's grave site, which is now incorporated into the visitor centre under a glass viewing floor, the visitor centre has received over 40 awards since opening. King Richard III was reinterred with much ceremony on 26 March 2015. The King Richard III Visitor Centre is celebrating the 10th anniversary of the discovery and the re-interment, and many other related milestones and events from 22 August 2022 to 26 March 2025. For more information about the King Richard III Visitor Centre, visit https://kriii.com/news/
Leicester Cathedral
The original St Martin's church began construction around 900 years ago. Rebuilt and enlarged between the 13th and 15th centuries and just over 100 years ago the Victorian Architect, Raphael Brandon restored and rebuilt the church, including the addition of a 220ft spire. Becoming Leicester Cathedral in 1927. Leicester Cathedral Revealed is a £12.7m project to put the building back into good order, create more space for learning, better manage visitor flow and improve the individual experience of being within the Cathedral and the tenfold increase in visitors, who come to see the tomb of King Richard III. For more information about Leicester Cathedral Revealed, visit https://leicestercathedral.org/project-vision/
English Tourism Week
Visit England leads the annual English Tourism Week campaign, celebrating and showcasing the quality, range and value of English tourism. The week provides an essential opportunity to raise awareness of the sector to key stakeholders including MPs, with Visit England working to support English destinations with political engagement nationally, regionally and locally, and the recovery of the sector. For more information about English Tourism Week, visit www.visitbritain.org/english-tourism-week/
Visit Leicester
Visit Leicester is the city and county's official tourism brand, providing comprehensive, high quality information on the many tourism related products and services in the city and county to visitors. The Visit Leicester Tourist Information Centre and retail shop is incorporated in the King Richard III Visitor Centre. For more information about Visit Leicester or the places to see, things to do and where to stay in Leicester and Leicestershire, the place where tourism began, visit www.visitleicester.info
Uncover the Story
The discovery of King Richard III is part of Leicester and Leicestershire's major 'Uncover the Story' tourism campaign, promoting the city and county as a fascinating UK destination for national and international visitors. Uncover the Story uses a range of intriguing stories to promote the city and county as a compelling and distinctive destination to visitors. For more details on the campaign and the unique stories from the Leicester and Leicestershire tourism industry, visit www.visitleicester.info/uncoverthestory