Medieval manuscripts were illuminated with colourful illustrations. Called 'illuminations' because the colours brightened up the page, they also featured gold paint, which reflected the light, to make the pages shine, and they still look wonderful today many hundreds of years later
This half term you can create your own bright and colourful illuminated manuscripts on our super long manuscript roll. Using the paint, pens, printing, stamps and stencils provided to create your own illustrations.
We will have a load of examples of medieval illustrations and illuminated manuscripts for inspiration, but your designs can be of anything you like, the more wonderful, the better.
All activities are included in your KRIII Annual Pass.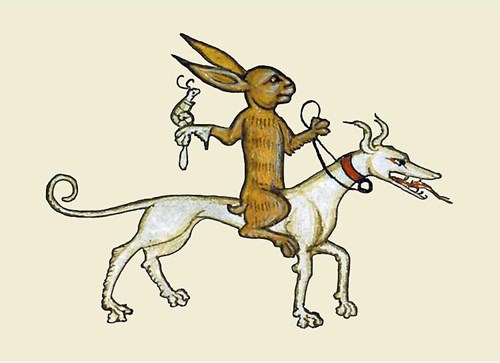 A hare riding a hound with a snail friend…