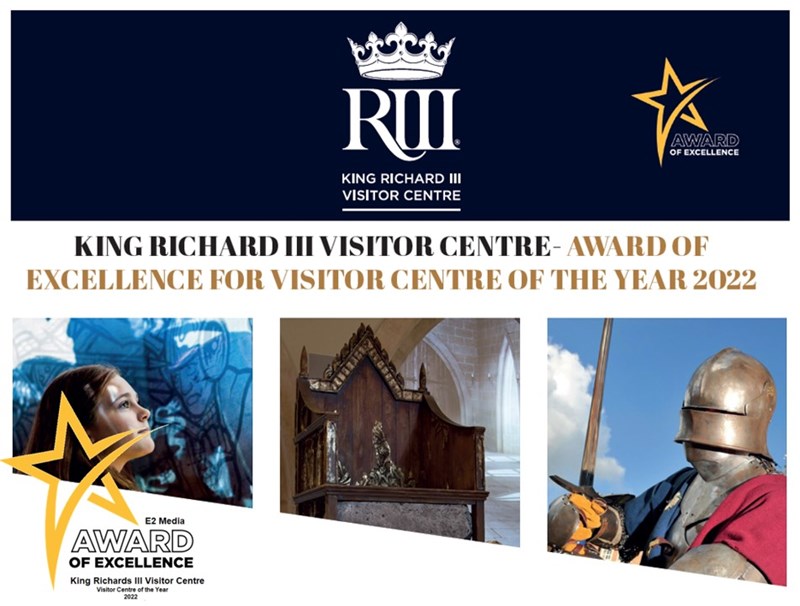 The King Richard III Visitor Centre in Leicester has been earning a well-deserved reputation as one of the industry's rising stars. Following the discovery of King Richard III's remains in the parking lot in August 2012, Leicester City Council bought an abandoned school building close by with the intention of turning it into a museum detailing the incredible search for an as-yet-unconfirmed discovery of a medieval king.
Right next to the location where the king's remains were discovered, the former Alderman Newton's Grammar School underwent an amazing makeover. It was finished in record time, and on July 26, 2014,
the King Richard III Visitor Centre opened to the public.
Since opening in 2014, they have won more than 40 awards. In any industry, sustained greatness
is challenging to accomplish, but the team has succeeded in doing so with a surprising degree of consistency. We are happy to announce the most recent recipients of one of our 2022 Awards of Excellence: The King Richard III Visitor Centre. This award is part of our longstanding commitment to honouring the accomplishments of organisations who are succeeding in their fields. The recognition from the prize solidifies their position as a pioneer in their industry. With our awards, we believe it's critical to recognise businesses or people who are breaking new ground in their industry. For these reasons, The King
Richard III Visitor Centre has won our Award of Excellence for Visitor Centre of the Year 2022.
South East Star – E2 Media