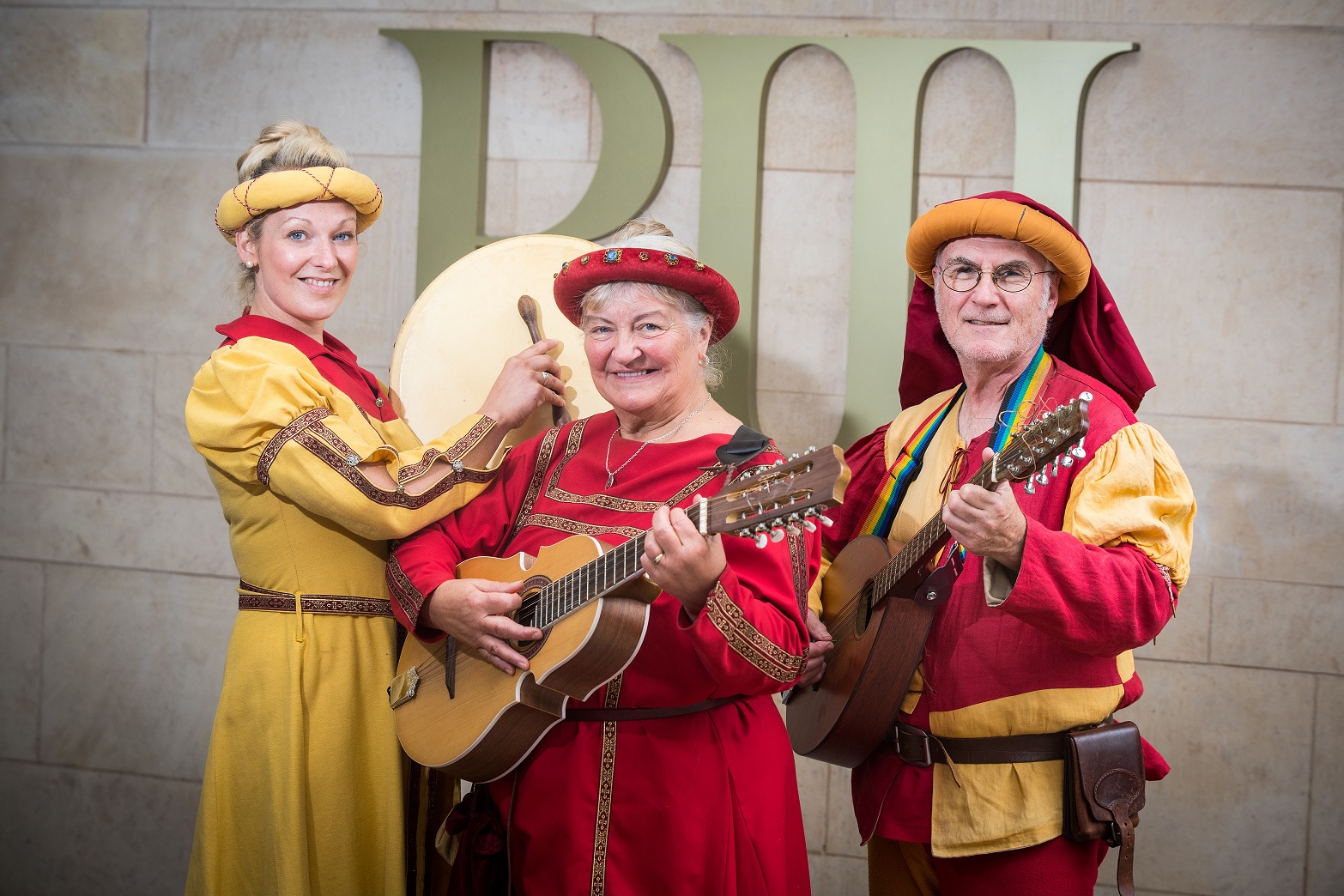 The surroundings of the King's Suite may be Victorian, but the theme is very much medieval!
Join us for a hearty three-course dinner, with medieval music and merriment, singing and dancing (if you want to!).
Seating for our medieval evening is banquet-style for between 20 and 56 guests; we can also arrange for a "top table" for any medieval lords and ladies.
In addition to a delicious dinner, we can offer a range of drinks options for your guests.
The medieval menu is available without the themed entertainment; more information can be found here
Contact us now to discuss your requirements:
Telephone 0116 454 5914 or email