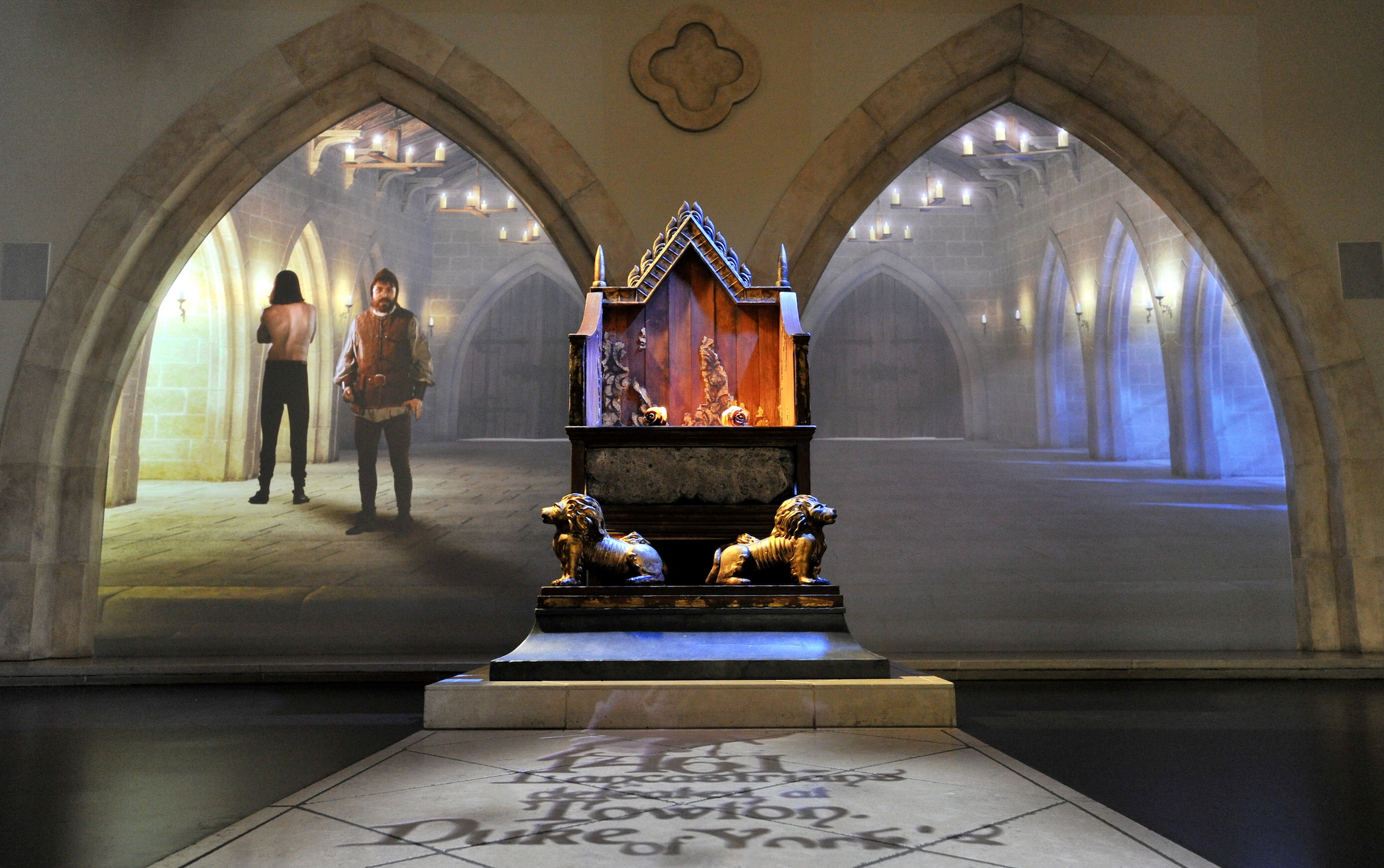 Updated 30th March 2022
Here at the King Richard III Visitor Centre, we want to share the incredible story of King Richard III with each and every visitor in the safest possible way. We place the utmost importance on the wellbeing of our visitors and team members.
We continue to have some additional health and safety measures in place to reduce the risk associated with COVID-19. These measures always follow the latest government and local health authority recommendations.
Some of our measures will be clearly visible to you when you arrive at the Visitor Centre and others will require the cooperation of all visitors to help ensure everyone has a safe day with us.
Before you leave home, please check our website and social media pages for the very latest information.
Please be ready to make payment using contactless cards, rather than cash, wherever possible.
If you or any of your group start displaying any of the symptoms associated with COVID-19: a high temperature; a new, continuous cough; a loss or change to your sense of smell or taste, please do not visit us – call us on 0116 229 4132 or email us.
If you do develop symptoms, we can amend your booking and will be more than happy to change your booking to any date we are open.
WHAT TO EXPECT WHEN YOU VISIT US
We continue to carry out additional cleaning duties throughout the day to ensure areas that experience "high traffic" i.e. our admissions area, touchscreens, toilets, handrails, and doors are kept disinfected.
HYGIENE & DISINFECTION MEASURES WITHIN OUR ATTRACTION
We have installed hygiene stations and hand sanitiser dispensers around the Visitor Centre for you to use.
As with our team members, we politely request that all our visitors maintain the highest possible hygiene standards – by sneezing or coughing into a tissue or elbow, regular hand washing, or the frequent application of hand sanitiser.
Our employees have all participated in COVID-19 specific training, instructing them how to stay safe as well as how to keep our visitors safe.
We hope you will find these health and safety measures reassuring and give you the confidence to visit us. If you do have any questions or feedback after you visit us, please get in touch via email
We thank you for your support and understanding!