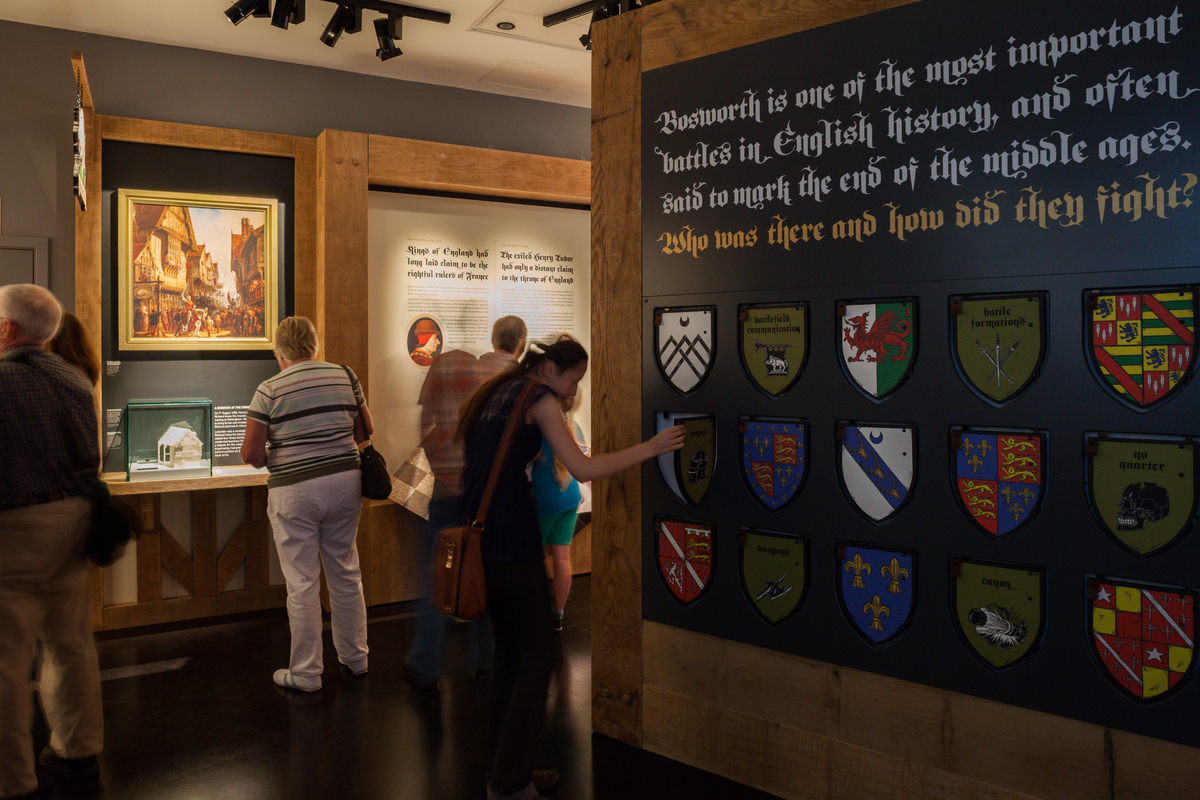 King Richard III's story is a fascinating one, the main events in his life have been written and studied about many times before, however people writing at the time and since, have offered many differing accounts.
The King Richard III Visitor Centre presents a balance of the many different views of researchers and historians, legends and myths, fact and fiction that surround King Richard III, creating an exciting and compelling story about his life, death and discovery, of the King under the car park.
Displays provide an intellectually robust interpretation, encouraging you to immerse yourself in the turbulent medieval period and one of the greatest archaeological detective stories ever told.
The exhibitions include artefacts recovered from the burial site, replicas of historic pieces connected with King Richard III and displays and interactives like the Wars of the Roses Shield Rubbing activity, that tell almost everything connected Richard III and the project to find his remains, all on the site where his body was buried for over 500 years.