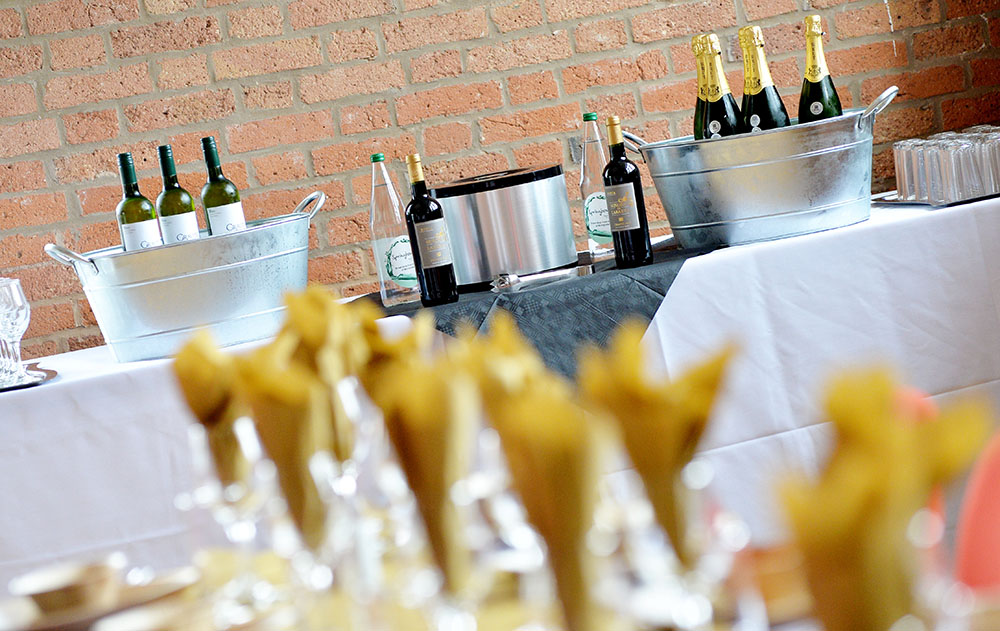 The King's Suite provides a fabulous heritage backdrop for any event.
Fully air conditioned, with lots of natural lighting and blackout facilities, event lighting is available to enhance the Victorian features of the room for your guests of an evening.
Choose from drinks and nibbles for serious networking, sparkling champagne and delicious canapés for a special celebration or arrange a bespoke service from our award-winning catering team to meet your individual needs.
Reception packages start from £12.00 per person and we can accommodate between 20 and 100 guests.
All bookings include access to the award-winning exhibition about King Richard III
Further information about our reception packages can be found here
Contact us now to discuss your requirements:
Telephone 0116 454 5914 or email