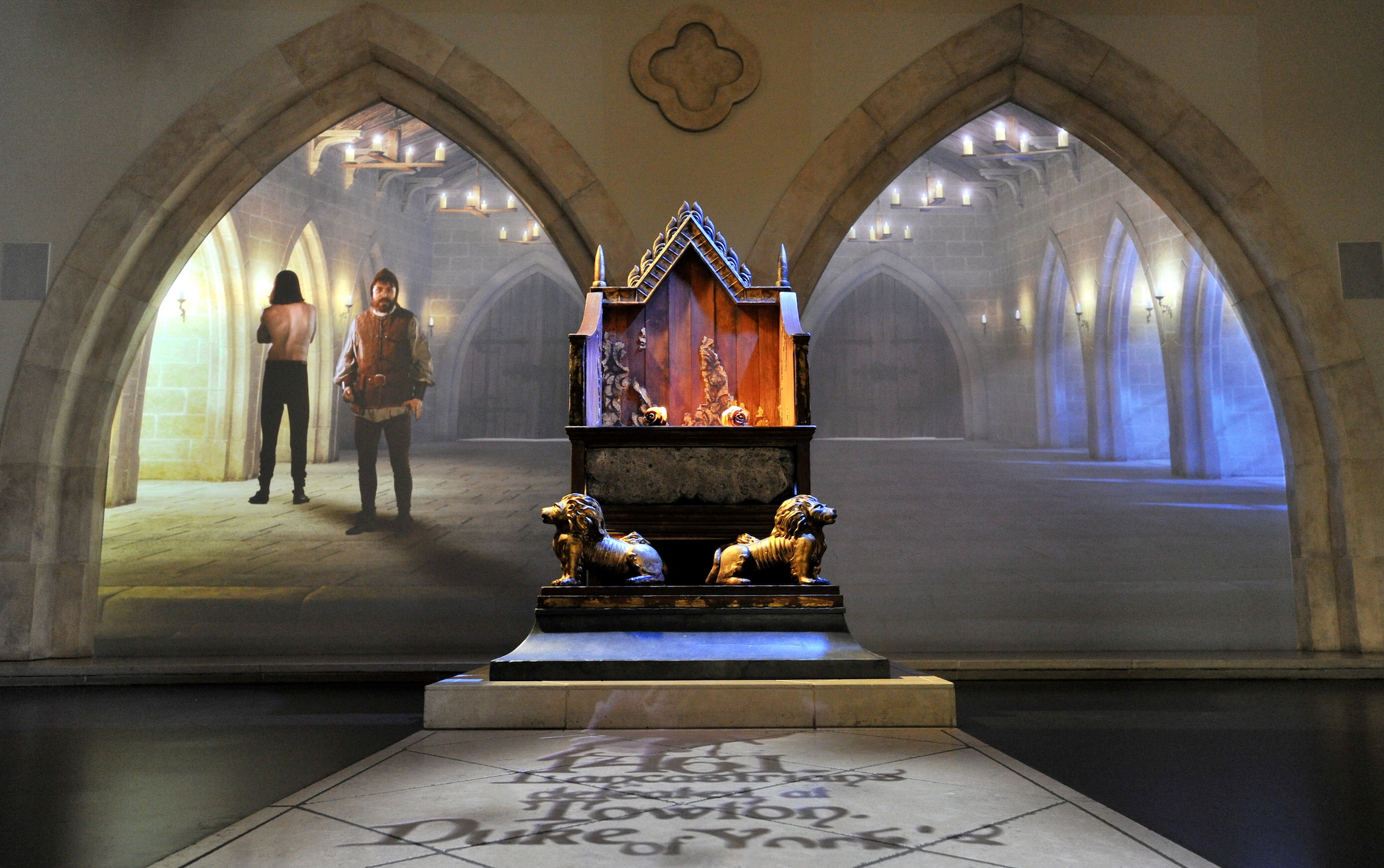 Visit King Richard III's grave site and the award-winning exhibition about his life, death and one of the greatest archaeological detective stories ever told.
Immerse yourself in the beautiful story-telling and cutting-edge interactives about Richard III's life, death and the science behind his re-discovery.
On the site where the incredible story, of the English King under the car park, last to die in battle, first to be DNA tested, unfolded. The inter-active displays tell the story of how the Duke of Gloucester became King of England and Lord of Ireland.
Turn detective and travel back through time to uncover the plot lines, birth rights and family ties that combined to create an intricate story of medieval murder, mystery and mayhem.
As you unravel the facts about the Wars of The Roses, decide for yourself what he was really like and what happened to the young Princes in the Tower.
Before you get caught in the middle of the Battle of Bosworth where he 'is to win or die as King', experience the roars of soldiers, the clashes of knight's and the thunder of hooves as the Plantagenets and Tudors battle it out until the King is cut down in battle.
Fast-forward over 500 years to a car park in Leicester city centre where the amazing evidence-gathering resulted in the discovery of the long-lost remains of King Richard III.
Be inspired by the forensic science and the reconstructions that enabled the identification of the remains and explore the techniques used to prove with 99.999% accuracy that it was the Lost King.
In a final homage to England's last warrior king, spend a moment in our award-winning memorial space of contemplation and reflection, with a glazed viewing floor built directly above where King Richard III remained from 1485 until his rediscovery in 2012.