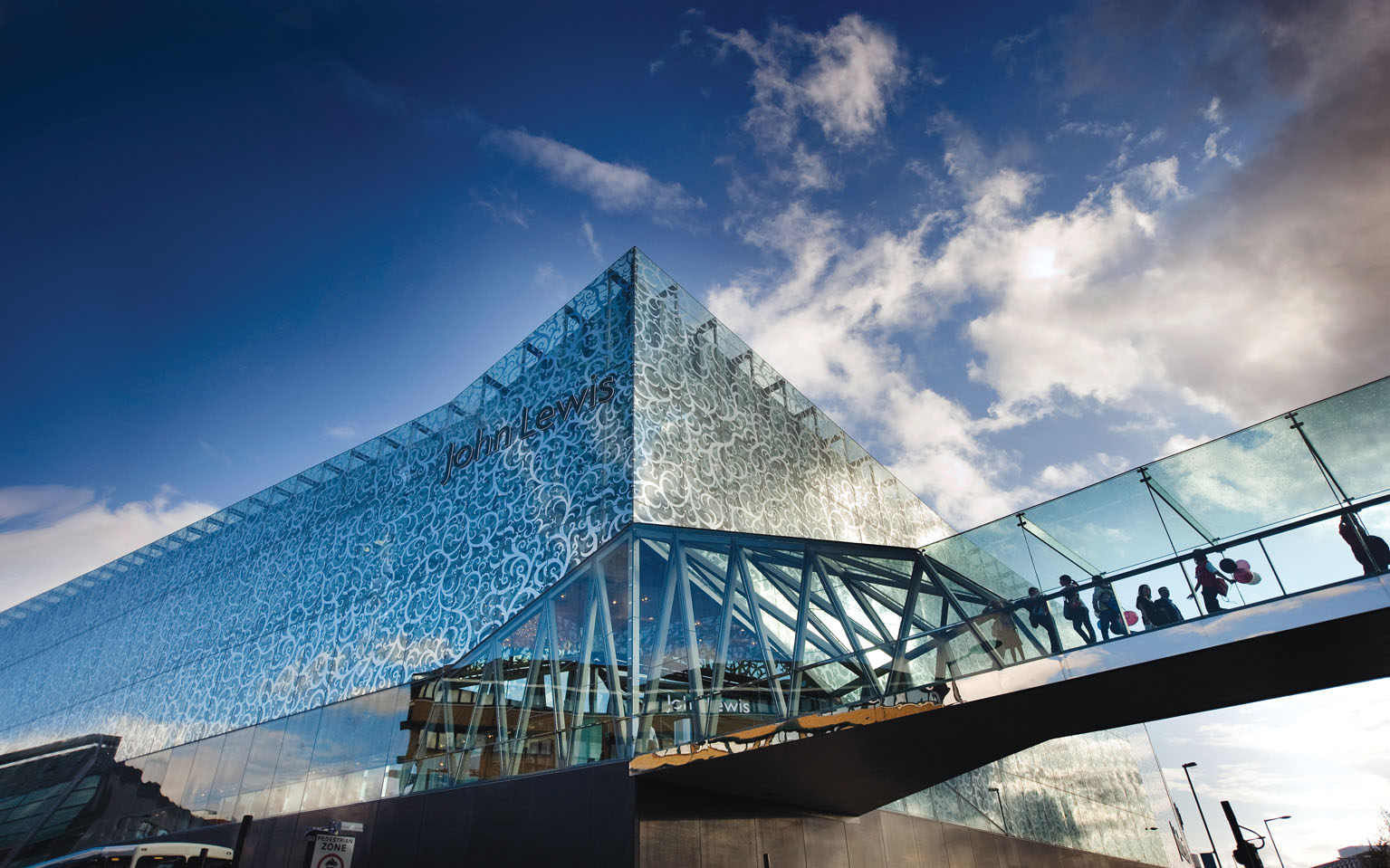 Shopping in Leicester boasts many boutiques, markets and specialist stores, as well as all the high street names, offering a unique shopping experience.
The Lanes, St. Martins Square and Arcades
Located just across the road from the King Richard III Visitor Centre, The Lanes, St. Martins Square and Arcades are the ideal destination for an alternative shopping experience if you're looking for exciting, independent, boutique shopping – in some of the oldest parts of Leicester. The area includes a treasure trove of emporiums and niche stores, plus award-winning bars, restaurants and traditional tea rooms.
Highcross
Just a short walk from the King Richard III Visitor Centre, you can enjoy the ultimate shopping experience in the heart of the city centre – with some of the biggest names all under one roof, including the four-storey branch of John Lewis. Highcross also incorporates dining experiences from around the world and a 12-screen Cinema de Lux.
Leicester Market
This historic, colourful market, steeped in over 700 years of history is Europe's largest covered market, and is just around the corner from the King Richard III Visitor Centre. A hive of activity, selling fresh food, fabrics, plants, homewares and more – everything from Apples to Zips! The opening of a brand new food hall in the summer 2014 and the completion of Green Dragon Square an outdoor performance and events venue, has brought this historic area of the city into the modern era.
Bid Leicester
Help visitors find the latest offers from the High Street stores and list all the Independent retailers making shopping in Leicester simpler and great value.
Haymarket
One of the first indoor shopping centres in the country the Haymarket is another shopping experience for visitors next to the iconic Clock Tower, where you can find High Street stores and Independent retailers, home to the Haymarket Bus Station and the Haymarket Theatre (currently closed for refurbishment).