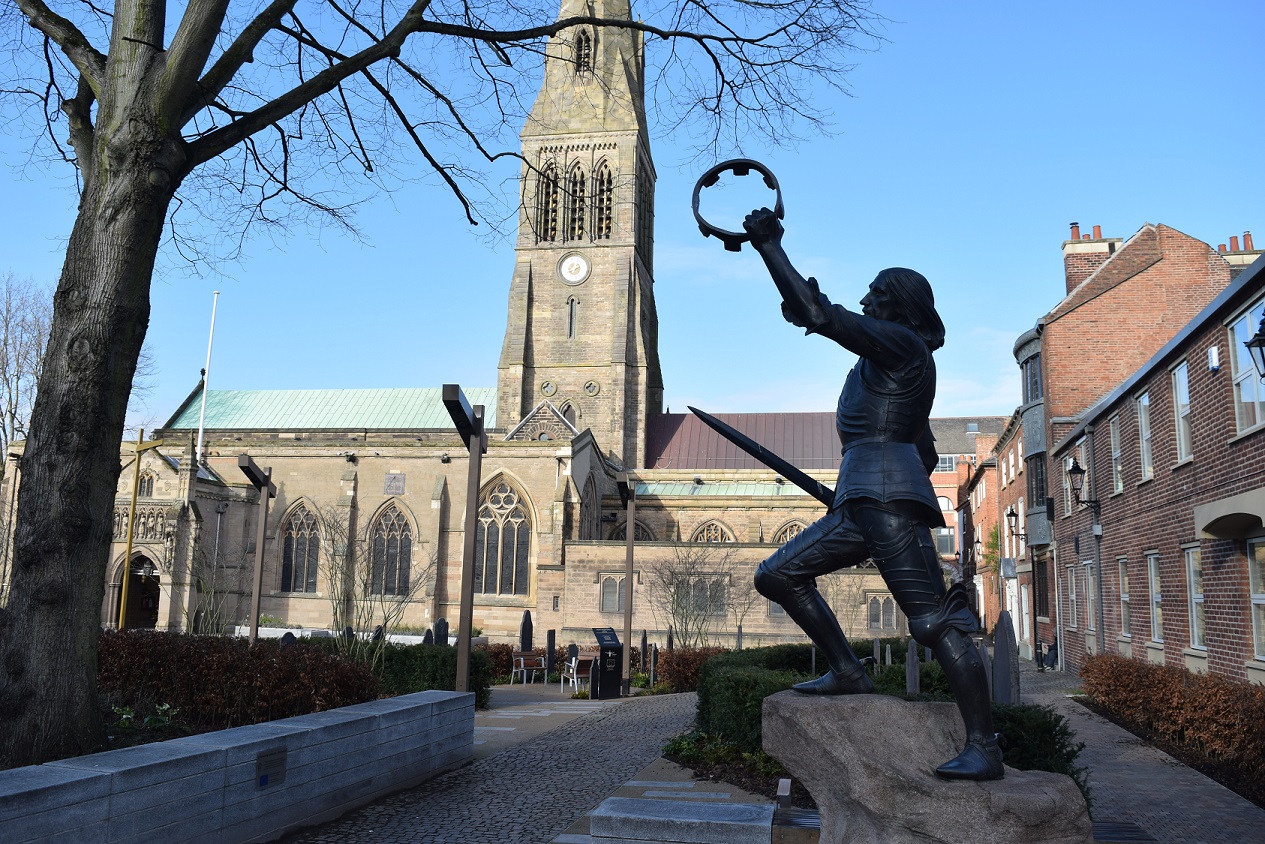 Combine a visit with a Walking trail around central Leicester to visit the key parts of the city associated with Richard III's life. The trail includes the Cathedral, the famous Bow Bridge, and other historical sites around Leicester connected to the King.
Duration: This self-led walking trail lasts approximately an hour and can be combined with our exhibition for a whole day visit.
Learning outcomes:
Pupils will understand the series of events which led to Richard becoming King in 1483, the events around the Battle of Bosworth in 1485, and the subsequent discovery of his remains in a car park in Leicester in 2012.
Pupils will learn about the different scientific and archaeological methods used to research, excavate and verify the remains of the last Plantagenet King of England.
Pupils will gain more understanding of everyday life in medieval Britain and how it differs from the present.
Pupils will learn about historic locations in Leicester and how the city has changed since the medieval period.
National Curriculum links
History: Local History Study KS2/KS3; Development of church, state and society in Medieval Britain KS3.
English/Drama: Shakespeare KS3
Science: Genetics & Evolution: Inheritance, chromosomes, DNA and genes KS3; Working scientifically KS2