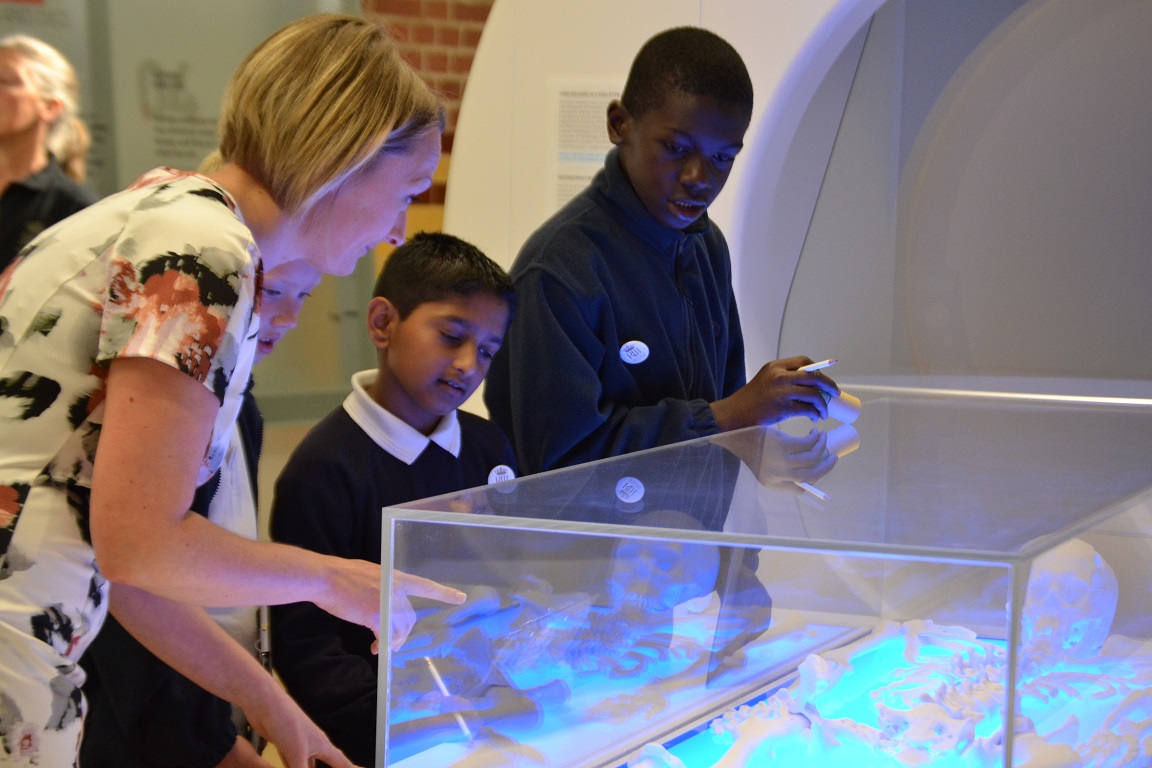 A visit to our exhibition costs £4.25 per pupil. Our Discovery Packs to help find your way around and see our About The Centre pages for more information on what the exhibition covers.
Duration: Depending on the size of your group, a visit to the Visitor Centre will take approximately 2 hours and we have a range of activities and workshops you can add to give your pupils a full day visit.
Learning outcomes
Pupils will understand the series of events which led to Richard becoming King in 1483, the events around the Battle of Bosworth in 1485, and the subsequent discovery of his remains in a car park in Leicester in 2012.
Pupils will learn about the different scientific and archaeological methods used to research, excavate and verify the remains of the last Plantagenet King of England.
Pupils will gain more understanding of everyday life in medieval Britain and how it differs from the present.
National Curriculum links
History: Local History Study KS2/KS3; Development of church, state and society in Medieval Britain KS3.
English/Drama: Shakespeare KS3
Science: Genetics & Evolution: Inheritance, chromosomes, DNA and genes KS3; Working scientifically KS2
To book your visit, please contact our schools booking team by email or call 0116 229 4132