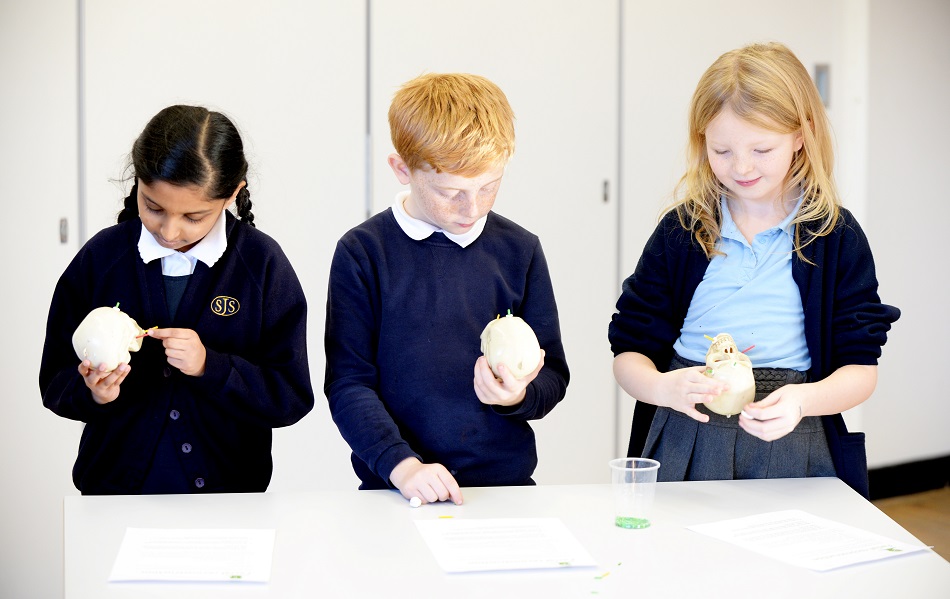 Combine your visit with our archaeology workshop for £7.75 per pupil.
Duration: This workshop lasts between 60-90 minutes and can be combined with a visit to our exhibition for a whole day visit.
Learning outcomes:
Pupils will learn in more detail about the different scientific and archaeological methods used to research, excavate and verify the remains of the last Plantagenet King of England.
Pupils will use archaeological techniques to discover and record information.
KS2 Pupils will use maths skills to measure lengths and perform set calculations, use different units of measurement, and convert from centimetres into metres.
KS3 Pupils will use historical maps to identify changes in land use in Leicester from the medieval period to the modern day.
National Curriculum links:
History: Local History Study KS2/KS3; Development of church, state and society in Medieval Britain, the Wars of the Roses KS3.
English/Drama: Shakespeare KS3
Maths: Measurement, multiplication, comparison, convert from cm into metres KS2
Science: Genetics & Evolution: Inheritance, chromosomes, DNA and genes KS3; Working scientifically KS2
Geography: Geographical skills and fieldwork, using maps KS3
To book this workshop as part of your visit, please email or call 0116 229 4132