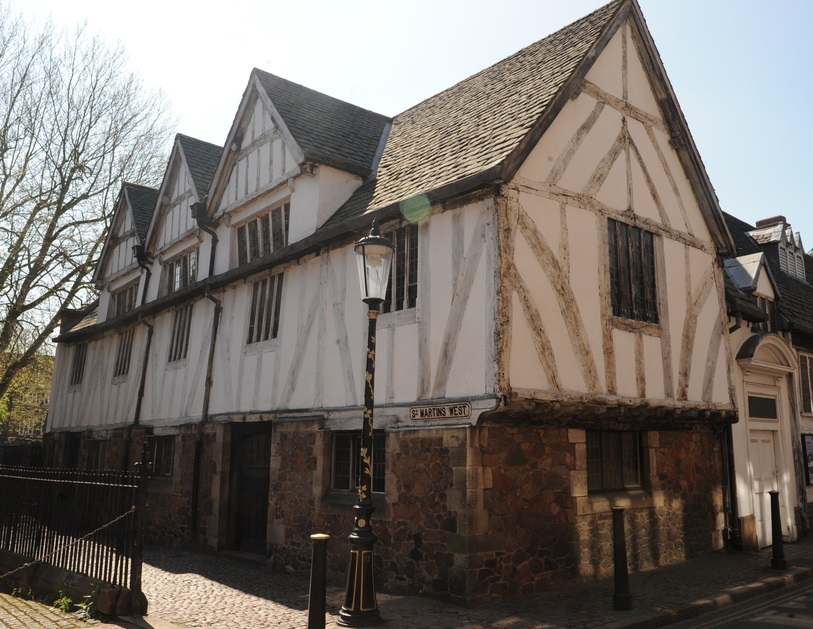 Combine a visit to our exhibition with 'The Trial of Richard III' workshop at Leicester's Guildhall for £8.45 per pupil.
Visit Leicester's Guildhall and help put King Richard III on trial in the Great Chamber of the Guildhall. Was he a fair King or an evil tyrant? Teams will evaluate contemporary evidence from the medieval period, and later evidence from secondary sources, to make the case for the prosecution and the defence. Pupils will also learn about crime and punishment through the ages and handle historical artefacts from prisons.
Duration: This workshop lasts approximately 2 hours and can be combined with an exhibition visit for a whole day visit.
This workshop has been developed by Leicester City Council and the National Centre for Citizenship and the Law
Learning outcomes
Pupils will understand the series of events which led to Richard becoming King in 1483, the events around the Battle of Bosworth in 1485, and the subsequent discovery of his remains in a car park in Leicester in 2012.
Pupils will learn about the different scientific and archaeological methods used to research, excavate and verify the remains of the last Plantagenet King of England.
Pupils will gain more understanding of everyday life in medieval Britain and how it differs from the present.
Pupils will understand how evidence is used to make historical claims, and learn more about how contrasting arguments and interpretations of the past have been constructed.
National Curriculum links
History: Local History Study, the use of evidence to make historical claims KS2/KS3; Development of church, state and society in Medieval Britain, the Wars of the Roses KS3.
English: Distinguish between opinion and fact, summarise main ideas, provide reasoned justification for their views KS2; Refer to evidence in text, participate in formal debate and structured discussions, Shakespeare KS3
Science: Genetics & Evolution: Inheritance, chromosomes, DNA and genes KS3; Working scientifically KS2
Citizenship: Understand the role of law and the justice system in society, how laws are shaped and enforced, and the operation of courts KS3
To book this workshop as part of your visit, please email or call 0116 229 4132