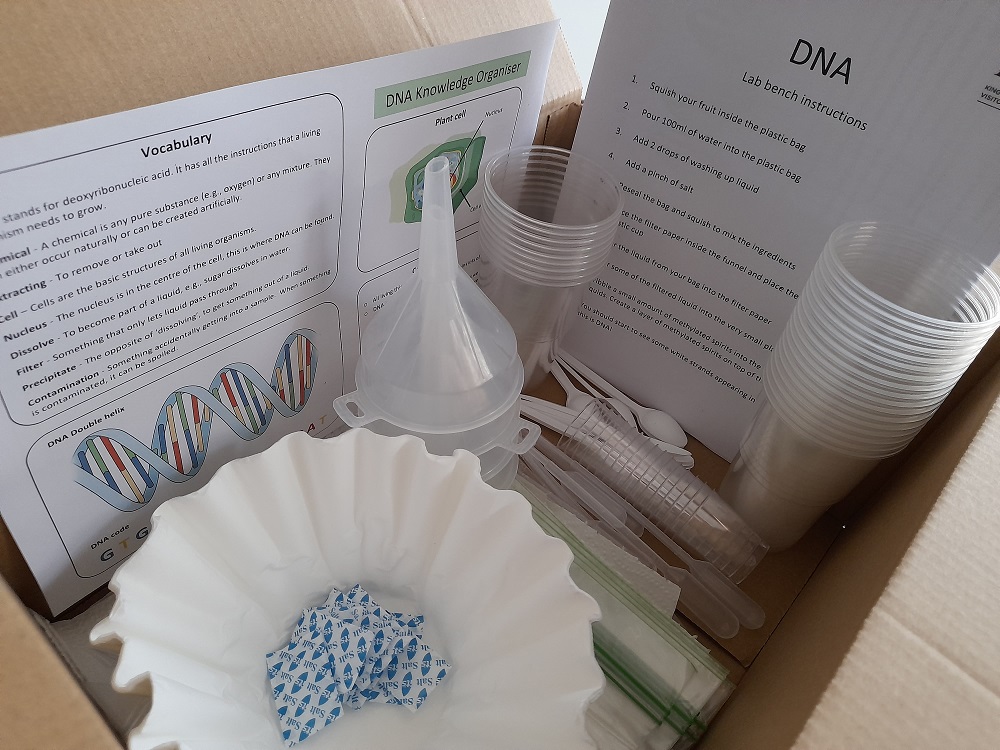 Based on the University of Leicester's Go Bananas experiment, students will extract DNA from a banana, as well as finding out exactly what DNA is, and how it makes us who we are.
Our virtual DNA workshop is delivered live into your classroom via Zoom or Teams. All the kit your class needs to conduct the experiment is sent out to you in advance, and our live facilitated workshop will guide pupils through the process of extracting DNA from a banana.
Pupils learning is supported with a Knowledge Organiser, copies of this are included in your class pack. Teachers are welcome to get in touch for a free run-through of the workshop in advance. The cost for the workshop is £100 per class.
To find out more about how this works, please download our Teacher notes here.
Learning outcomes
Students will:
undertake a simple laboratory practical session and understand the importance of each step in the process to extract DNA from living cells.
learn how DNA was extracted from the remains of Richard III and compared against samples taken from female line descendants of Richard's sister.
learn that DNA is made of four base pairs, that genetic information is encoded into it and passed on from one generation to the next and that all living things contain DNA.
To find out more about our virtual learning programme, to book DNA in a box or one of our talks, please email our Learning team